Your Dog Breath Smells Like Dead Animal? Use This NOW!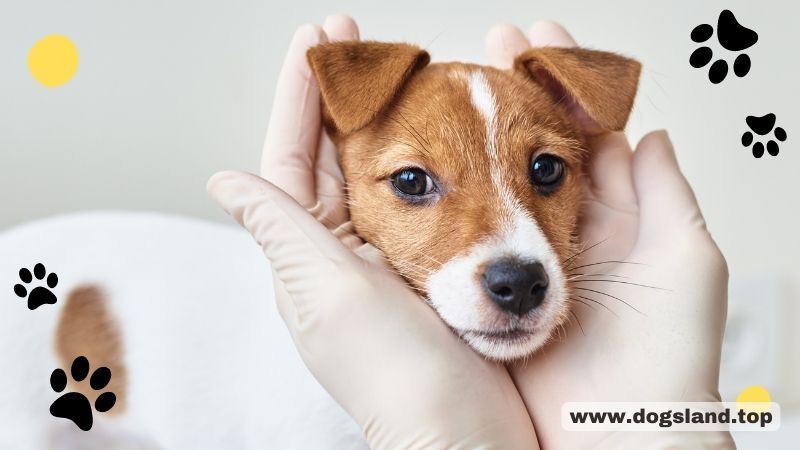 Introduction:
Many dog owners suffer from their dogs bad breath that smells like dead animal! In this article we will learn how to use this powerful substance to cure it.
Nearly everyone had an experience with hydrogen peroxide as a child. Sometimes, even as grownups, we still require this antiseptic.
But in these circumstances, we were cleaning wounds or sores that we had picked up while having fun. To ensure that we were shielded from harmful illnesses, this was done.
Therefore, it is a little contentious to learn that our practical antiseptic is also employed as a dog breath freshener. However, a lot of dog owners use hydrogen peroxide to treat their dogs' bad breath issues.
If this problem persists, we should expect to see "dog bad breath hydrogen peroxide" tucked away in the back of our local pet store.
But before anyone runs to the local store to buy this medication, they should better research this substance or consult their doctor. They will be more prepared if they ever decide to use hydrogen peroxide as a home cure for dog breath.
What initially causes dog bad breath?
When a dog's mouth has an excessive concentration of anaerobic bacteria as a result of inadequate oral care, dog bad breath smells ensues. The mouths of most animals, including humans and dogs, typically contain these anaerobic bacteria.
These germs build up in a dog's mouth to an unhealthy level when owners fail to frequently clean the dog's mouth. Simply knowing this ought to persuade any dog owner to frequently brush their dog's teeth using a pet toothpaste.
How do these bacteria cause dog's bad breath?
Actually, it's quite easy. Food particles that build up in the dog's teeth and gums are consumed by the bacteria that have been left unchecked. Following this, the bacteria will emit mostly sulfuric chemicals, which will subsequently mix with the air and cause bad breath.
Dental Problems:
Dental diseases are common among dogs and the most common reason for their bad breath. In addition, it is a significant cause of malodorous breath, not only in dogs but in pups too.
After two years, almost 78% of dogs encounter cavities, tooth decay, and other dental diseases worldwide.
The leading cause of dental problems followed by a corpse-like breath are bacteria, saliva, and chunks of food that remain unremoved and cause plaque buildup in the lower or inner part of your dog's mouth.
Plaque buildup leads to severe gum diseases and corpse-like smelly breath. Besides bad breath, gum diseases can cause your dog to have continuous tooth pain.
If not treated in time, this problem can also worsen and cause teeth loss. That's because teeth are embedded in the jaw with ligaments, and gum disease severely affects ligaments.
To avoid this, owners must regularly take their dogs to a vet for dental care.
Bad Eating Habits Make Your Dog's Breath Smell Like A Dead Animal!
As every dog owner knows, Fido may be a little strange every once in a while. The rotting smell of its breath and the onset of illness are two more side effects of its gruesome deeds.
In particular if it escapes the home often and has a morbid penchant for rummaging through rubbish or feasting on the remains of animals and insects.
In other cases, it's the outcome of solitary drinking. Cat faeces has a nasty habit of attracting dogs. Your dog may have gotten deadly breath from eating cat excrement if it is living in a household with cats.
It's not only ridiculous, but also unsanitary. Coprophagia is a kind of halitosis experienced by dogs who have a habit of eating their own or another animal's faeces.
Coprophagia may also cause mild dizziness or nausea in humans who spend a lot of time in close proximity to dogs.
You and your dog's health both depend on frequent trips to the vet. For this reason, if your dog experiences any of the aforementioned signs, you should get it looked out immediately.
Why do some dog owners
treat their dog's bad breath

with hydrogen peroxide?

The majority of dog owners use this substance to clean their dogs' mouths, not because of any wounds they would attribute to their dogs' bad breath.

Instead, because it increases the concentration of oxygen in the mouth, the chemical may be useful in the treatment of dog bad breath.

Bacteria that are anaerobic cannot thrive in an oxygen-rich environment. Since hydrogen peroxide contains a lot of oxygen, it is able to kill any extra bacteria in the dog's mouth.

The sulfuric chemicals that are the cause of the dog's bad breath smells thereafter also vanish. The dog now has cleaner breath as a result.

CAUTION: It is crucial to use only hydrogen peroxide with a concentration lower than 1.5%. An increased level of concentration won't work in this situation.

In this situation, it's likely that using too much hydrogen peroxide will damage the teeth's enamel and cause dental rot.
Side Effects:
Yes! When used excessively, it makes the dog throw up. Even though it might not be a major problem, your dog is nonetheless likely to feel uncomfortable.
In light of this, it is more practical to utilize mouthwashes that are simple to incorporate into the dog's water. They are recognized as being secure and agreeable for dogs.
Therefore, it would be advisable to use a treatment that has been carefully created for the purpose instead of hydrogen peroxide for dog bad breath treatment.
Bad doggy breath is a ticking time bomb – DO THIS
Is bad doggy breath normal?
Most owners think it is, but that's far from the truth…
New research proves dog's breath smells like dead animal is the #1 warning sign of a life-threatening condition called Digestive Dysfunction.
So if you're a dog owner, stop what you're doing and watch this short video until the end.
This condition can wreak havoc on your pup's health… destroy their joints… keep them bedridden… and even shorten their life by years.
Thankfully, there's a simple 5s morning ritual you can do everyday that targets digestive dysfunction and eliminates your dog's bad breath from the inside-out…
And no, it doesn't involve brushing their teeth or putting chemicals in their water…
It's backed by studies from leading researchers in the United States, Japan, and Australia.
Better yet, every dog I've shared this with absolutely loves this simple morning ritual.